Message from
Top
Management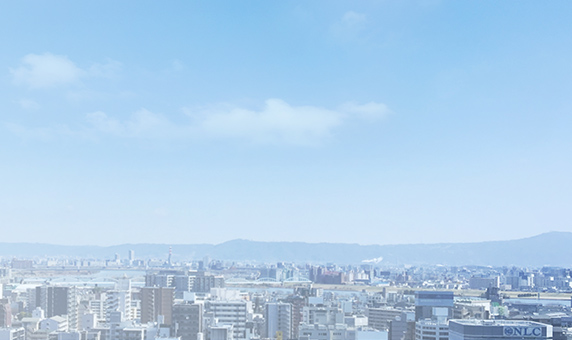 Aiming to become the leading company for energy decarbonization with commitment to enhancing and developing governance and maintaining steady sustainable growth.
On starting the 13th Fiscal Period ending in June 2022
TESS Group aims to realize decarbonized society in Japan and the world through our engineering (flow) and energy supply (stock) businesses in the areas of "renewable energy as main power source," "energy efficiency maximization," and "intelligent energy." As of July 1, 2021, the TESS Group consists of a total of 23 companies including the holding company TESS Holdings, 15 subsidiaries in Japan, 4 subsidiaries outside Japan, and 3 affiliated companies.
On April 27, 2021, the shares of TESS Holdings were listed on the Tokyo Stock Exchange, 1st Section (securities code: 5074). I would like to express my sincere gratitude for the support provided by the parties involved.
TESS Group is entering a new fiscal period today. As a listed company, our mission is to enhance and develop governance and maintain steady sustainable growth. We will focus on promoting stakeholder-oriented business operation and placing ESG and compliance at the core of management, and deploy active initiatives reflecting the global trend of decarbonization both internally and externally.
We are a newly listed company and will leverage on this sense of excitement and achievement to generate results as a "+E Performer" that provides innovative and unique new value and to become the leading company in the area of energy decarbonization.
We appreciate your continued support.
July 1, 2021
TESS Holdings Co., Ltd.
President
Business Philosophy
●We treat all stakeholders as the customer, including all clients, business partners, shareholders, investors, the communities where we operate, and group officers, employees, and their families.
●Our top management pledges to lead by example, engaging customers in a sincere, steady, self-reliant and straightforward manner.
●We place ESG and compliance at the core of management, and strive to increase corporate value by growing sustainably through our contribution to the SDGs.
Management Philosophy
As the customers' energy related issues and needs become more complex, our business philosophy "Customer Focus, Customer Satisfaction" cannot be achieved with uniform products and services.
TESS stands for "Total Energy Saving & Solution." We will promote provision of comprehensive energy solution as a group to realize this goal.
Management Vision
"+E Performer" is our management vision.
"+E" represents "provision of innovative new products and services" concerning "Energy, Economy, Environment, Engineering, Ecology, Engagement, ..." related to the Group business activities. It signifies our corporate commitment to produce high performance that delivers results by sincerely engaging with our customers' needs.
By maximizing the Group strength, we aim to become a "+E Performer" that nurture, protect, and connect energy for the next generation.